Retaining Walls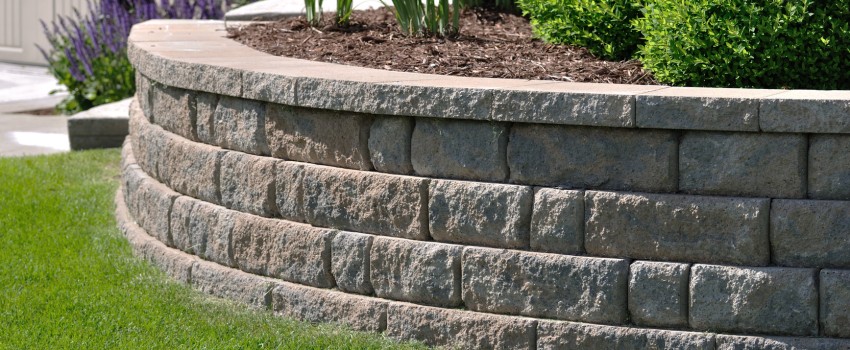 One key element in desiging a truly unique and long lasting landscape is utilizing the hardscape feature of a retaining wall. While these can be done as a DIY project, these often do not survive beyond a few seasons. Rain and water drainage, snowfall and general weather conditions cause the structure to collapse, either partially or completely. Our team of experienced concrete and landscape designers know how to work with these conditions and build a high quality and extremely durable retaining wall to ensure it is not only durable, but aesthetically pleasing.
We can utilize Pavestones to create the Retaining Wall.
Walls are built with a strong foundation, such as concrete to provide a shiftless base.
Water resistant weatherproof bonding agents used to ensure long lasting seals.
Absolutely no shortcuts taken!
We pledge to produce a high quality retaining wall that is durable, beautiful and affordable!